While our attention has been focused on our own elections and now the death of a dictator, the Iraqi forces have been slowly pushing and fighting to retake Mosul from ISIS.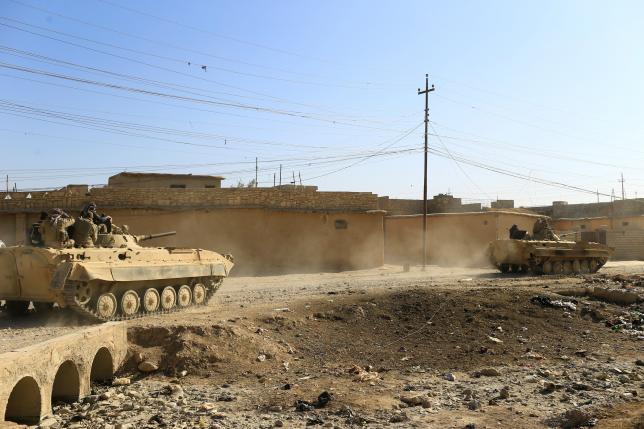 Forty days into the biggest ground offensive in Iraq since the U.S.-led invasion of 2003, about a quarter of the city has been taken by U.S.-backed government units on the eastern side. The western part could prove far more dangerous, Major General Najm al-Jubbouri, one of the army's top commanders, told Reuters.

Residents still wearing the long beards demanded by Islamic State welcomed Iraqi troops into a neighborhood of east Mosul with coffee, cheers and kisses after the fighters left.

"Today we have been released from prison," said a resident, Ahmed Zeidan Mahmoud. "We were imprisoned. No water, no electricity, there was nothing."
This battle has been taking a heavy toll on both military forces and the civilian population, with the nearest hospital saying that they are "overflowing" with casualties.