Judge Derrick K. Watson in Hawaii has evidently decided that the Constitution doesn't apply anymore. That's are the only conclusion that I can draw from his latest ruling that Deanna wrote about here. It's very clear that Judge Watson doesn't like any bit of this so-called travel ban. 
A federal judge in Hawaii issued a nationwide order on Wednesday halting President Trump's second ban on travel from parts of the Muslim world, dealing a political blow to the White House and signaling that proponents of the ban face a long and risky legal battle ahead.
There are so many problems with his ruling that legal scholars are going to have a field day on this for YEARS. Understandably President Trump wasn't pleased.
My first thought upon hearing the news?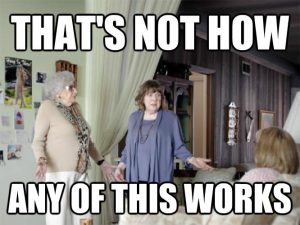 My second thought was, we are in deep trouble if these activist judges throw aside the law in favor of political gain! Make no mistake, that's exactly what Judge Watson did.