If you're looking for real brutality, look no further than Islamic State's latest reported massacre.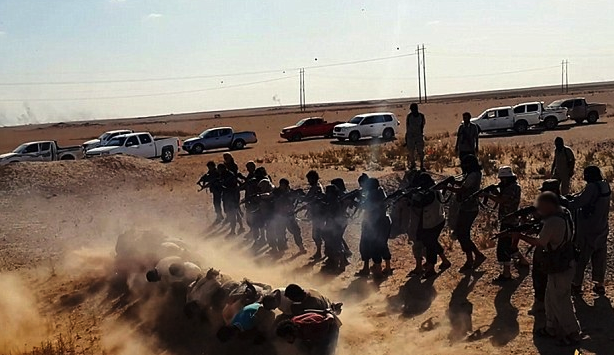 Aseel al-Nujaifi, governor of Nineveh province in Iraq, confirmed on Friday that the IS terrorists executed hundreds of Yezidi captives.

"A new crime was committed by Daesh (Islamic State) against our Yezidi people on Friday," al-Nujaifi said in a statement.

"IS gangs executed hundreds of innocent Yezidi prisoners."

"These terrorists are degrading Islamic religion. Muslim clerics should bear their responsibility to show the public the reality of this terrorist group, demonstrating how it is diametrically opposed to the correct, tolerant teachings of the Islamic religion," al-Nujaifi added.
It is estimated that at least 600 Yazidi men were executed.
The execution of hundreds of Yazidis in the city of (Tal Afar) at the hands of isis … pic.twitter.com/yO7n8rT1n9

— Yezdi24 (@Yezdis24) May 1, 2015
Commenting on the incident, the Yezidi writer and researcher Salem Rashidani told ARA News: "We have received reports saying that IS militants executed the Yezidi men in the district of Talafar in Nineveh province, after isolating them from their families, throwing their corpses in the valley near the city.
Forget Baltimore for now. This kind of vicious evil is running unchecked, and the Obama administration has little inclination or motivation to actually take a stand on it.