President Trump's Immigration order has certainly brought out the crazy in quite a few people. Not only that, its obvious that many haven't thoroughly read the Executive Order. No you guys, it wasn't an outright ban. Yes, it was a stay for a period of time, 6 months, regarding any coming into the U.S. from seven key countries. No, it wasn't religious discrimination as the EO doesn't even mention religion! Seriously, it doesn't. You can read it all here.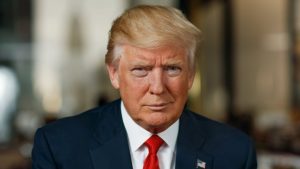 But I digress. As we all know, unless you've been living off the grid for the last few weeks, the reaction to the executive order has been something to behold…and not in a good way. We've written about it here and here. Then the 9th Circuit got involved. We wrote about their very interesting decision here, here, and here.
Keep in mind the seven countries involved?  Iran, Iraq, Syria, Libya, Sudan, Somalia and Yemen.
So what's next? This:
President Trump plans to appeal the decision that halted his ban on immigration from seven countries, according to a report on Fox Business on Monday.
There are 29 judges on the 9th Circuit right now. President Trump's attorneys are seeking an en banc hearing, which means 11 of those 29 judges will be randomly selected to hear the case. I have to wonder if the anonymous judge on the 9th who issued the Sua Sponte request had anything to do with the Trump Administration's decision to appeal? It's something to consider for sure. Of course the reaction is going to be all over the map.
Meanwhile, for those who think the EO alone emboldens terrorists…history much?
.@Uncle_Jimbo: What's happened in the last 21 days by President Trump is not what's causing terrorists to want to kill infidels pic.twitter.com/8cyNiLhZQ9

— FOX & friends (@foxandfriends) February 13, 2017
Meanwhile, THIS should be considered while this appeal moves ahead.
A review of information compiled by a Senate committee in 2016 reveals that 72 individuals from the seven countries covered in President Trump's vetting executive order have been convicted in terror cases since the 9/11 attacks. These facts stand in stark contrast to the assertions by the Ninth Circuit judges who have blocked the president's order on the basis that there is no evidence showing a risk to the United States in allowing aliens from these seven terror-associated countries to come in.
Here is the breakdown of which terrorists came from each of the seven countries.
Somalia: 20
Yemen: 19
Iraq: 19
Syria: 7
Iran: 4
Libya: 2
Sudan: 1
Total: 72
According to the report, at least 17 individuals entered as refugees from these terror-prone countries. Three came in on student visas and one arrived on a diplomatic visa.
One other point to consider. At the rate this process moves, Neil Gorsuch will be in the middle of his confirmation hearing should the 9th hold an en banc hearing. Thus, he won't be able to answer ANY questions regarding the executive order which also includes Judge Robart's AND the 9th Circuit rulings. That will irritate the Senate Democrats to no end.
Is this a good decision by the Trump Administration? I honestly don't know. We will have to watch and see.