I think it is safe to say that a majority of Americans would prefer it if President Trump would put the Twitter down and back away.
In fact, there has been a movement afoot – headed by now-exposed anti-Semite Valerie Plame Wilson – to try and crowdfund the purchase of Twitter for the sole purpose of banning Donald Trump.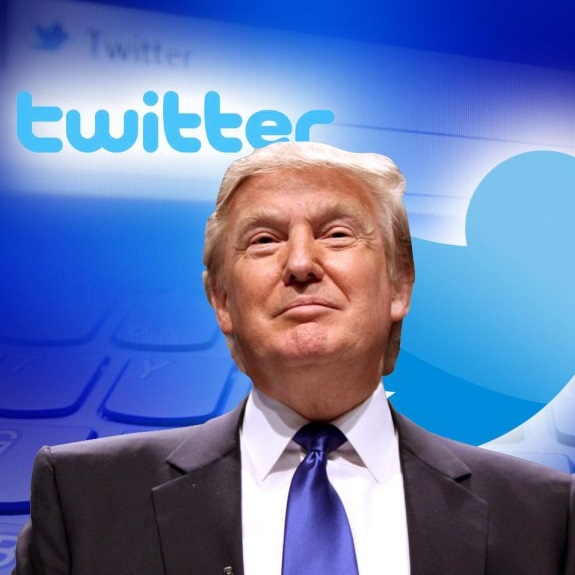 Now, people have been trying to get Trump tweets flagged on Twitter because they believe they violate Twitter's terms and conditions. The one being focused on is this tweet regarding North Korea:
Just heard Foreign Minister of North Korea speak at U.N. If he echoes thoughts of Little Rocket Man, they won't be around much longer!

— Donald J. Trump (@realDonaldTrump) September 24, 2017

Twitter came out with a statement on why Trump's tweets were not deleted.

In a series of tweets aimed to deflect the ensuing row among users, Twitter sought to clarify its rules: "Some of you have been asking why we haven't taken down the tweet.

"We hold all accounts to the same rules and consider a number of factors when assessing whether tweets violate our rules.

"Among the considerations is 'newsworthiness' and whether a tweet is of public interest. This has long been internal policy and we'll soon update our public-facing rules to reflect it."

Current policy states that users "may not make threats of violence or promote violence, including threatening or promoting terrorism".

North Korea's foreign minister has accused President Trump of declaring war on his country via Twitter but Washington has said that such an assertion is "absurd"

The idea that North Korea is using this as a cover is insane, as they have repeatedly declared that they are no longer respecting or subject to the terms of the ceasefire that ended the Korean War.
But the really laughable idea is that Twitter would ban or censor Donald Trump in any way, especially since he became president. Donald Trump is making billions of dollars for Twitter.
Well, it turns out that, without Trump, Twitter is nearly valueless. Booting him off the network would cause the already cash-strapped social media company to lose a whopping $2 billion in valuation — a fifth of what it's worth.

According to business analysts at Monness Crespi Hardt & Co., who released an assessment of Twitter this week, Twitter has a dearth of "monetizable users" — that is, an audience Twitter can sell ads to. If people leave Twitter, advertising revenue drops, and the company can't turn a profit (not that it is, currently, anyway).

The President, MCH says, is Twitter's best advertiser. People tune in to find out what Trump will Tweet, and users are obsessed with the way politics plays out on the social network. "There is no better free advertising in the world than the president of the United States," said MCH analyst James Cakmak.

Twitter currently has 125 million active users, 12% more than in the second quarter of 2016. And they're there to see what the President sees fit to Tweet about.
So, Twitter might have a problem explaining their terms of service and how the rules don't apply to Trump (when other people get time-outs for emoji usage aimed at the left's sacred cows), but they need, NEED, that sweet sweet advertising revenue to try and stay afloat. Look, Trump is creating jobs just by tweeting!
Look, Trump loves attention. He tweets to get attention. The media, and millions of Twitter users, immediately oblige him. And Twitter rakes in the advertising cash from that attention. They're not going to kill the goose who lays the golden eggs. Like it or not, Trump tweeting – God help us all – is here to stay.
(Visited 61 times, 62 visits today)