Remember the so-called "Muslim travel ban" that the press and the courts were having kittens over until the Supreme Court ruled? Well, its 90 days are up, and it has officially expired. Are we all still in one piece? Well, yes.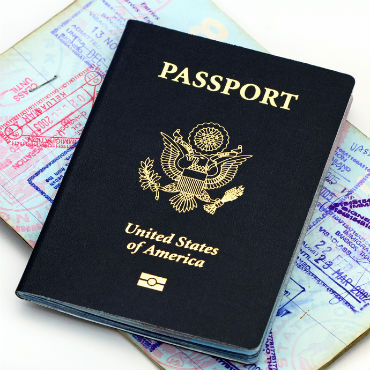 What next? More restrictions, but this time, the Trump administration is changing it up a bit.

Making America Safe is my number one priority. We will not admit those into our country we cannot safely vet.https://t.co/KJ886okyfC

— Donald J. Trump (@realDonaldTrump) September 24, 2017


This new policy is taking the results of the mandated review that the previous EO had ordered to take place, and adjusted the immigration policy accordingly.
The new travel restrictions, set to take effect Oct. 18, would slow or limit entry from citizens of North Korea, Chad, Iran, Libya, Somalia, Syria, Venezuela and Yemen. North Korea and Venezuela were not listed in the earlier ban.

Iraqi citizens do not face the same travel restrictions, but will "be subject to additional scrutiny to determine if they pose risks" to U.S. security, the White House said.

The new policy could complicate the Supreme Court's review of the order. The high court is scheduled to hear arguments over its legality on October 10.

Officials stressed that valid visas would not be revoked as a result of the proclamation. The order also permits, but doesn't guarantee, case-by-case waivers.
Well, poof goes that "Muslim ban" narrative. Turns out that if we can't get a guarantee of who is coming into the country, we really don't feel like taking a gamble.
Unlike Trump's first travel ban, which sparked chaos at airports across the country and a flurry of legal challenges, officials said they had been working for months on the new rules, in collaboration with various agencies and in conversation with foreign governments.

The restrictions are based on a new baseline developed by DHS that includes factors such as whether countries issue electronic passports with biometric information and share information about travelers' terror-related and criminal histories. The U.S. then shared those benchmarks with every country in the world and gave them 50 days to comply.

The eight countries are those that refused or were unable to comply.
Does the pending case even go forward in the Supreme Court now? No idea. SCOTUS should just dismiss it on opening day of arguments and not waste the court's time – and that may be the option they go with.
But there are still some "bitter clingers" out there who want to hang on to their precious narrative SO BADLY.
New travel ban aka Muslim Ban 3.0 does not have an expiration date. #NoMuslimBanEver

— Linda Sarsour (@lsarsour) September 25, 2017
Muslim Ban 3.0. #NoMuslimBanEver pic.twitter.com/XslnwdPsRJ

— Linda Sarsour (@lsarsour) September 25, 2017
You would think North Koreans are lining up in the droves to come to the US but THEY ARE NOT. Smh. 🤦🏻‍♀️ #NoMuslimBanEver

— Linda Sarsour (@lsarsour) September 25, 2017

Ohhhhh dear. And she's completely serious. Bless her miserable little flea-bitten brain heart.
Hey dips*** …. Any idea why they don't travel much at all? Three guesses. pic.twitter.com/Yd9kOLfSiT

— The Mental Recession (@rustyweiss74) September 25, 2017
— Laura Loomer (@LauraLoomer) September 25, 2017

You keep doing you, Linda. Good thing Homeland Security doesn't listen to you.
Miles Taylor, counselor to acting Homeland Security Secretary Elaine Duke, said: "The goal is not to indefinitely block certain nationals from coming to the United States. It is to protect Americans until foreign governments do comply with our standards and no longer pose a risk."

"We had a range of countries, from total willful non-compliance and non-engagement to countries that maybe couldn't meet the requirements but were interested in doing so," Taylor said last week. "Some countries didn't even have the courtesy to say, 'Go fly a kite.'"
The next move will come from the Supreme Court in October.
(Visited 71 times, 71 visits today)