The hearing will continue on for some time, but after the first couple of hours of the testimony of FBI Director James Comey and NSA Director Mike Rogers, there are three takeaways that we can glean from this rare public hearing from the House Intelligence Committee.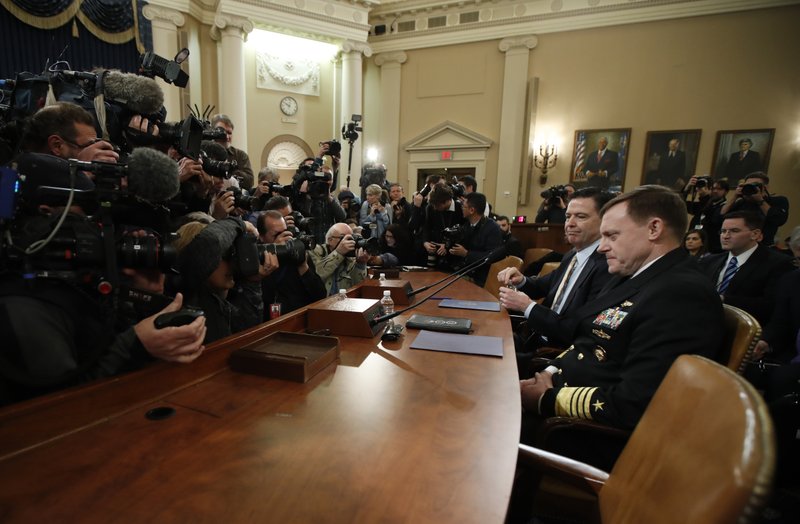 1) The wiretap claim by Trump has been roundly disputed by FBI Director Comey.
FBI Director James Comey says the FBI and Justice Department have no information to substantiate President Donald Trump's claims that former President Barack Obama wiretapped him before the election.

Comey says no individual can order surveillance of an American. He says courts grant this permission after a rigorous application process.

Comey was testifying before the House intelligence committee. Comey said the Justice Department also asked him to share with the committee that the answer also applies to the Justice Department and its various components. The Justice Department oversees the FBI and other law enforcement agencies.
This is extremely bad for President Trump, and yet another example of how his tweets get away from him in a YUUGE way. If he truly desires to be a successful president, he has to stop handing his opponents ammunition.