There really is no other way to say this: Communism causes genocide. Communists and Nazis are identical in their disregard for human life. Unlike the one-testicled Austrian corporal and failed house-painter, Hitler, the Communists under Stalin, and Mao, and Castro, and Pol Pot were not targeting specific groups only. They were killing everyone who was not a true believing commie. And they killed their own for all kinds of reasons like all good third-world tinpot dictators do: they did not want competition.
The term "fellow traveler" or "useful idiot" refers to the media types and Americans and Brits who followed the utopia of the Bolshevik hellhole and lapped up Stalin's lies like a hyena laps up water. They reported on the greatness and ignored the clear evidence of genocide. Sort of like Rodman and his best friend Kim Jong Un. And ignored all evidence of murder, famine, and yes, genocide. Again, despite the propaganda, it is clear that Communism kills.
Even the New York Times, which was where the infamous Walter Durant wrote about the glories of Stalinist Russia worked, has a few…less friendly opinions here. Bret Stephens asked quite a few questions about why communist genocide and horrors are minimized if they are discussed at all. And his questions are sadly valid.
Something that was started as a way to get a little comedic relief took on a life of its own. Some Americans preparing for Hurricane Irma are…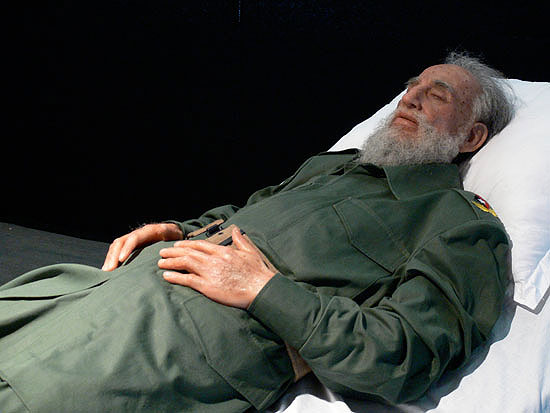 A cavalcade of prominent leftists made use of social and broadcast media to express their sorrow statements on the passing of Fidel Castro, who is now taking a…
As if we need anymore reinforcement of the fact that the lamestream media are a collective of clueless twits, we have this from Newsbusters: CNN anchor Deb…