On Monday, June 5, 2017, former Intelligence Community contractor Dennis Montgomery filed suit against former FBI Director James Comey and other government officials alleging a cover up of violations of everyday Americans' civil liberties. Specifically, the suit alleges violations (a ton of them) of the Fourth Amendment to the Constitution of the United States of America which reads:
Amendment IV

The right of the people to be secure in their persons, houses, papers, and effects, against unreasonable searches and seizures, shall not be violated, and no warrants shall issue, but upon probable cause, supported by oath or affirmation, and particularly describing the place to be searched, and the persons or things to be seized.
Circa.com reporters Sara A. Carter and John Solomon have interview Dennis Montgomery and have detailed evidence at the Circa.com website. They report that Montgomery walked out of the NSA and CIA with 47 hard drives containing over 600 million (600 million???) classified documents.
Why sue Comey you will rightly ask? He was FBI and the FBI doesn't do spying (well…)? From the Circa.com article:
"This domestic surveillance was all being done on computers supplied by the FBI," Montgomery told Circa in an interview. "So these supercomputers, which are FBI computers, the CIA is using them to do domestic surveillance."
Holy Cross Contamination, Batman. Can you say "Deep State"? Sure you can.
Dennis Montgomery took the hard drives, took down the firewalls and unmasked the information and then returned everything to the FBI in exchange for limited immunity.
Twenty million Americans information unmasked. Bank accounts and everything. See Fourth Amendment above.
From the article: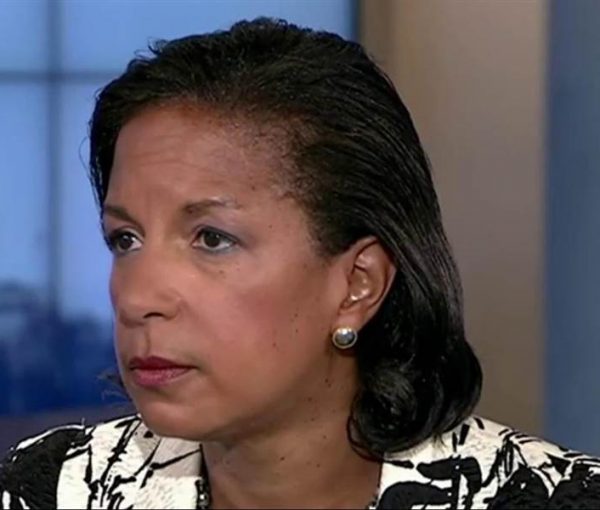 I tell you what, this Susan Rice story just keeps getting better! Deanna gave us the initial rundown here. Jodi posed five very excellent questions here. After…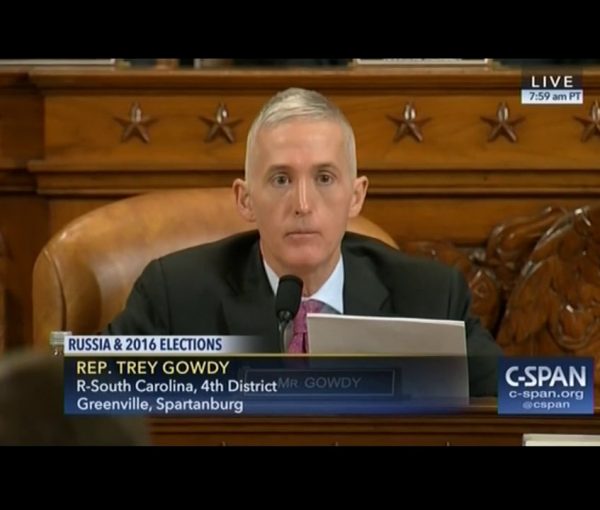 In a bombshell report, Mike Cernovich, publishing on Medium, has revealed that Susan Rice, former Obama administration National Security Advisor, was the person who requested the "unmasking"…
Devin Nunes is a patient man. The House Intelligence Committee Chairman from California knew about the subject matter of Trump's infamous "wiretapping" tweet since January, but it…
In a rare move, the House Intelligence Committee will be having a public, televised hearing today, where FBI Director James Comey will be giving testimony about any…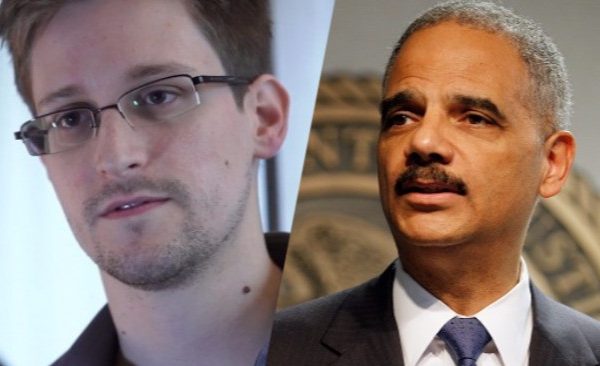 Someone check to see if there is ice skating happening in Hades, because for once I actually agree with former Attorney General Eric Holder. While the world…
It appears that it's not just iPhone owners upset about iOS 8 glitches or bending iPhones.  Add the FBI, upset that Apple and Google have developed encryption…
Many of us have joked about being on a government watchlist.  In fact, a few of my friends consider it such a badge of honor that I…
In my ongoing campaign to get people to pay more attention to privacy, one of the things I hear most often is that "Well, I opt-out of…
The title of this article is almost as much of a joke as the actual 'news' it's about.  The White House—and the devious jackasses inhabiting it—are trying…
There's a lot going on right now with the NSA privacy issues.  People aren't really paying attention because as much as they should because Chris Christie decided…
New documents released as part of the Snowden leaks show that the surveillance state of the NSA is far more insidious—and complete—than even previously known.  You're already…
About seventy-five miles outside the People's Republic of Boulder resides the sleepy little town of Deer Trail, Colorado. Home of the World's First Rodeo, Dear Trail is…