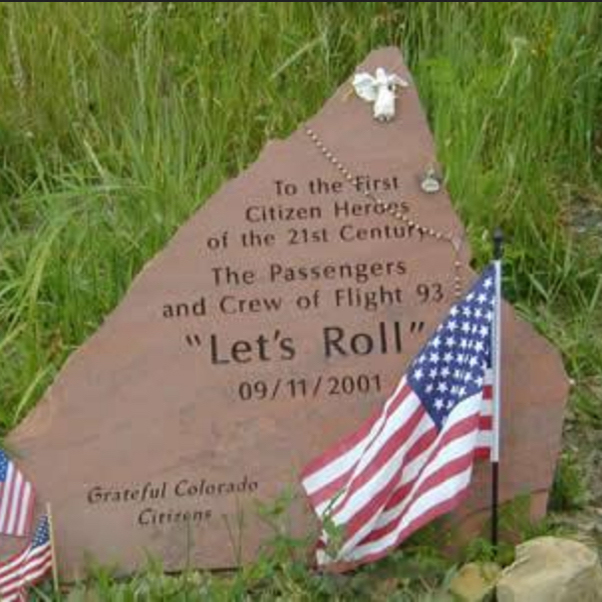 Forty-six minutes into a flight bound for San Francisco, the passengers and crew aboard United Flight 93 found themselves in a living nightmare. It was the morning of September 11th, 2001. Some on the flight were learning via messages from family and friends that America was under attack by as-of-yet unknown forces. Two planes had already struck the World Trade Center in New York City, while another had hit the Pentagon. And now their plane had been commandeered by this very same evil.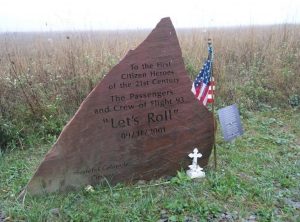 But the passengers weren't about to allow a fourth plane to strike another target. And the decision they made that fateful September morning will be remembered forever.
Huddled in the rear of the plane, behind a row of seats and out of sight of the hijackers, a group of passengers voted on whether or not to fight back. Their choice? Fight. Or die.
Just minutes later, Todd Beamer and the other brave men rushed the plane's cockpit, in hopes of retaking control of the aircraft. A struggle ensued:
(Left to Right) Lou Nacke, Jeremy Glick, Mark Bingham, Todd Beamer, Tom Burnett (Photo Credit: DaveSems.com)

…the cockpit recorder picks up the sounds of fighting in an aircraft losing control at 30,000 feet – the crash of trolleys, dishes being hurled and smashed. The terrorists scream at each other to hold the door against what is obviously a siege from the cabin. A passenger cries: 'Let's get them!' and there is more screaming, then an apparent breach. 'Give it to me!' shouts a passenger, apparently about to seize the controls.

Instead of the plane hitting its intended target — believed to be The White House or the Capitol Building — it crashed into an empty field in Shanksville, Pennsylvania, killing all 44 passengers onboard.
The recordings are gut-wrenching:
It's been 14 years since the September 11th attacks when 19 Al-Qaeda terrorists hijacked airplanes, slamming them into the World Trade Center and the Pentagon, and crashing…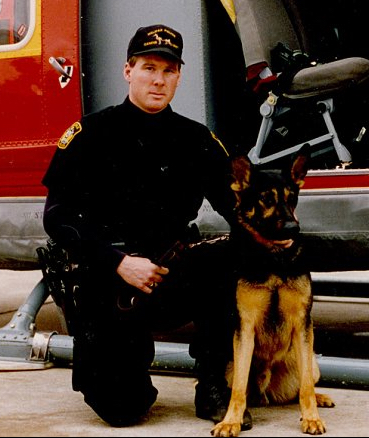 They say dog is man's best friend, and sometimes he's a hero. Those sentiments were forever solidified in the hours and days following the attacks on our…
I am a diehard baseball fan. I love the game, I love the history of the game, and I still think the movie "42" was robbed by…
As I look back at these last 13 years, I can only weep. After more than a decade of war, with the loss of great blood and…
On this day of remembrance, the Victory Girls would like to debut our new feature – the Victory Girls Podcast. Today's podcast is in honor of September…
Yesterday the White House engaged in their latest victory lap in the war on terror via drone strike by announcing that they had confirmed the death of…
Maybe some have been able to move away from that day, but I really haven't. I remember everything. All the details about everything – even after twelve…
I remember the day 12 years ago when my life truly changed forever.  I will never forget it as long as I live. It was early and…
Twelve years. Twelve years, indeed. There is not one American unaware of the magnitude and significance of today, though it be different for us all. For me,…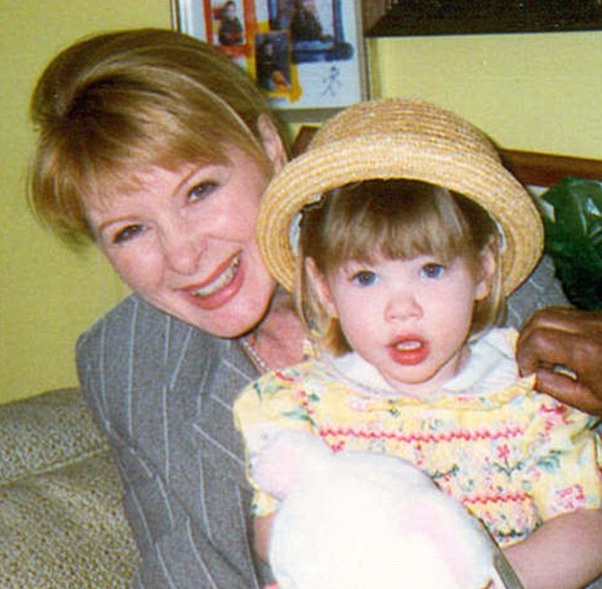 On this eve of the 12th anniversary of the September 11th attacks on our nation, I'd like to share with our Victory Girls readers the story of…
Unbelievable. Or rather, it would be if we had anyone but Obama in office. This is entirely to be expected, but it doesn't make it any less…
Has it really been 10 years? I'm still emotionally raw by the events of that horrible day and I suppose my life, like countless others, has forever…