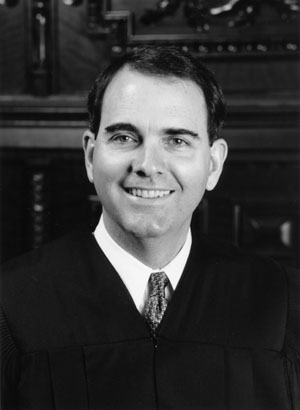 A few weeks ago we were all wondering what judge on the Ninth Circuit asked for a rehearing en banc with regard to Washington v. Trump (Travel Ban Executive Order I). The Ninth Circuit declined to rehear the case and issued its order on March 15, 2017. It's still unclear who asked for the rehearing, but Ninth Circuit Court of Appeals Judge Bybee has treated us to a rollicking dissent from the latest order.
You may recognize the name – Jay Bybee. He has been on the Ninth Circuit since 2003, but you probably wouldn't know him from that. He is instead better known as the Justice Department attorney who signed off on the "torture memos." These were the writings that established the legal basis for enhanced interrogation under President George W. Bush. Judge Bybee has had a distinguished law career. He was in private practice for three years, a clerk to the 4th Circuit Court of Appeals, a law professor at Louisiana State University and University of Nevada, and an assistant attorney general. Prior to serving on the Ninth Circuit, he had practiced and taught in the areas of constitutional law, administrative law, and civil procedure. This is a background that served him well in this dissent.
It is an odd maneuver to write a dissent from a denial of an en banc hearing, but here is where Judge Bybee proves how smart he is. The panel that allowed the temporary restraining order to stay in place from the district court judge in Washington really messed up. They ignored precedent not only from the United States Supreme Court but also from their home court, the Ninth Circuit. Judge Bybee has succeeded in making it very clear how badly they went off track.