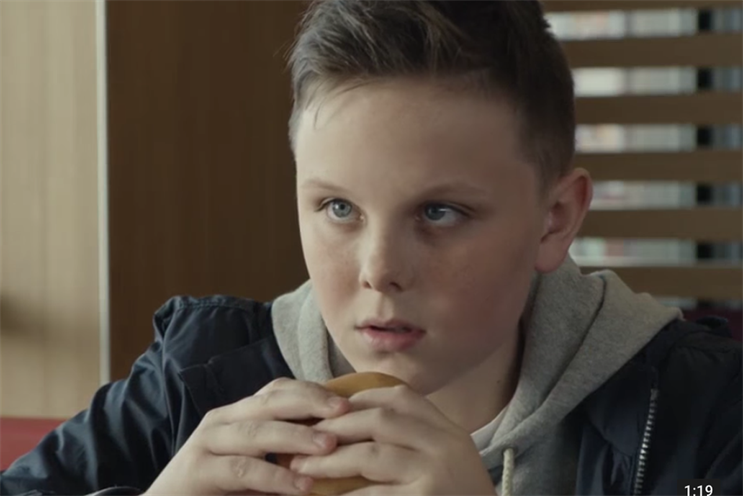 Chalk up another win for the Easily Offended. This time they managed to have a McDonalds ad pulled in the United Kingdom.
Here is the advertisement in question. It tells the story of a young boy who lost his father before he had developed any memories of him.
And, of course, McDonalds heard the bleats of the Easily Offended. In fact, over 150 complaints were entered at the UK Advertising Standards Authority. Here's one example:
"I am sickened and disgusted by this advert. Lost my dad at nine. Memories? Yes. Burger? No! Shameful ad McDonald's."
More: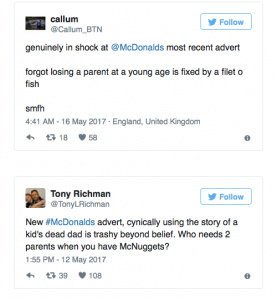 Adweek called it a "tactless ad," and commented that, ". . . it presents a branded product—in this case, a Filet-O-Fish sandwich—as the one thing that can ease the child's difficult feelings about his dead father."
I make no apologies — I love this ad. In it a see a young boy trying to connect with a long-lost father, and a mother who carries fond memories of him. I see the remnants of what had once been a traditional family, interrupted only by tragedy, which is a contrast to the nearly 50% of children born out-of-wedlock in the UK.
The commercial also treats the father with honor. It doesn't present the father as the Big Doofus of the family:
https://youtu.be/fk4rSVPH0js
But let's go back some years to this very famous ad produced by Budweiser.
Everyone loves that commercial. Did throngs of complainers make a stink about this ad 'exploiting' the deaths of thousands by a beer company? No, probably because there was no Facebook or Twitter back then. Had social media existed in 2002, you can bet some ninnies would be crying in their (ahem) beer about it.
Great Britain was once a bold and hearty little nation, the first to take on the Nazi war machine. Now it appears that Brits have lost their legendary stiff upper lip, and prefer to wallow in feelings. Churchill must be spinning in his grave.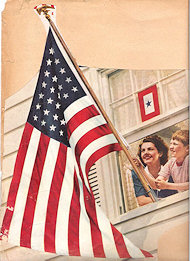 Become a Victory Girl!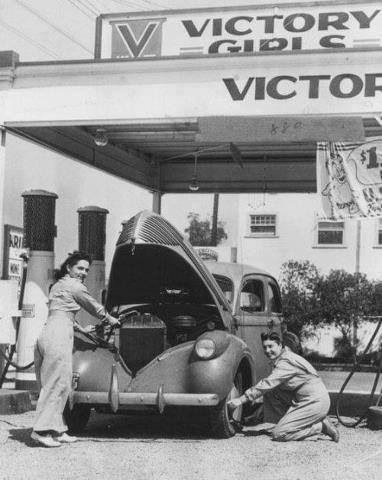 Are you interested in writing for Victory Girls? If you'd like to blog about politics and current events from a conservative POV, send us a writing sample
here
.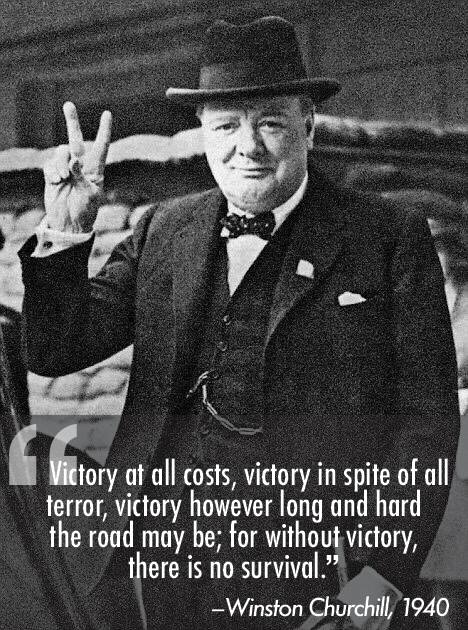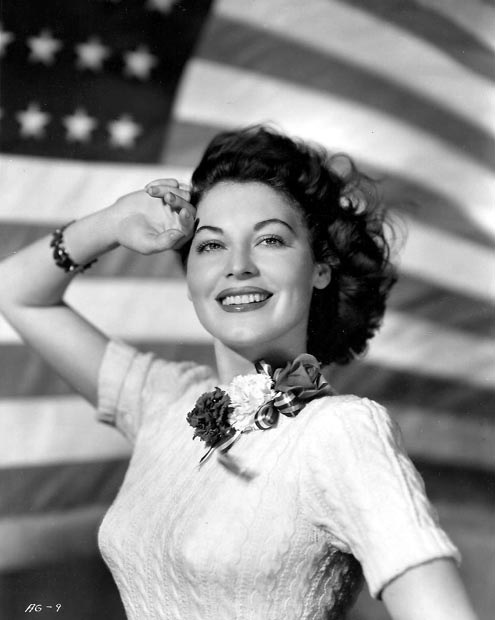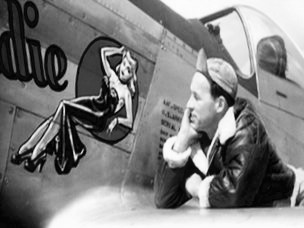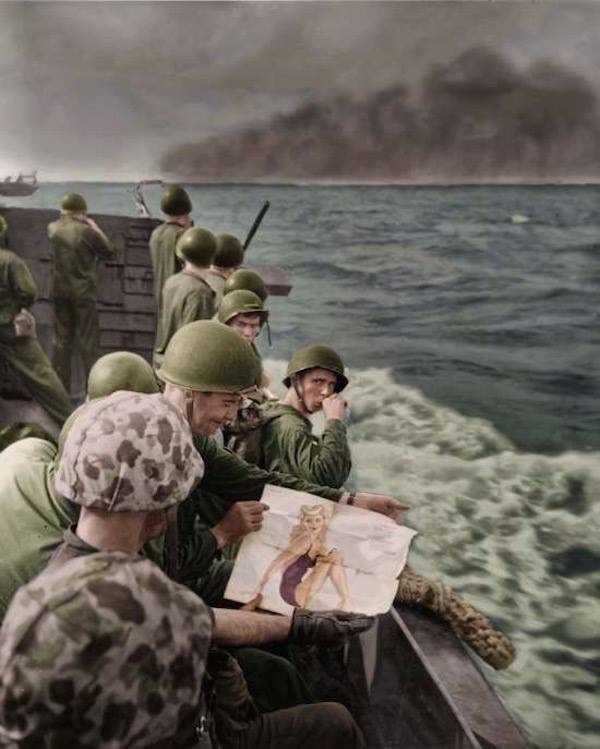 Rovin' Redhead