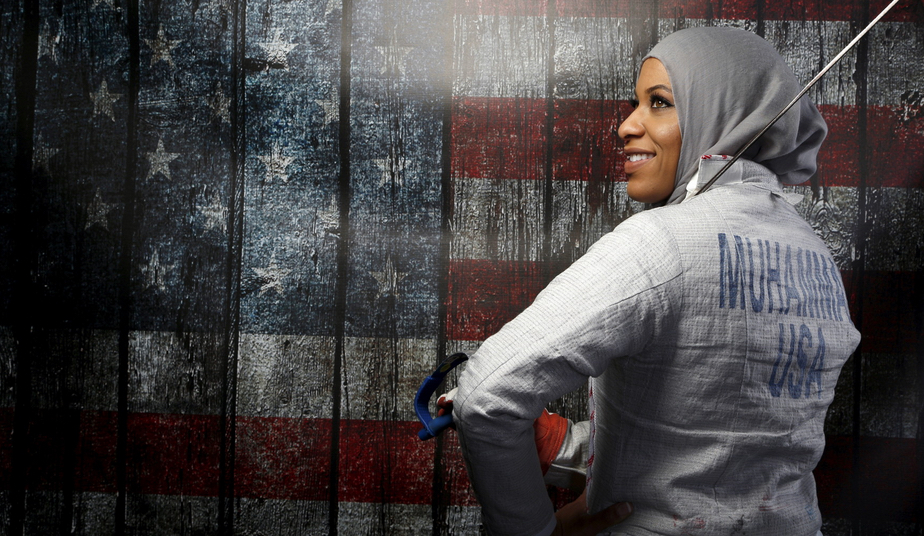 Ever since Donald Trump unexpectedly won the presidency last November, story after story has emerged of the Big Bad Wolf causing heartache for Muslims. Following the temporary travel ban, a Muslim man from Detroit insisted his mother had died waiting to enter the country from Iraq, and blamed it on Donald Trump. It turned out to be false. But he's not the only one who's claimed victimhood following the election, only to be exposed in later days as having misstated the truth. Yet another Muslim has emerged seeming to point her finger at Trump. What's her claim? That she was detained by Customs Agents a "few weeks ago." And who is this young lady? Well, only American, medal-winning Olympic fencer Ibtihaj Muhammad. This is the same Muhammad who said last year she felt "unsafe" in America, insinuating a rampant epidemic of islamophobia.
Now we all know the rollout of the now-infamous Executive Order Heard Round the World was handled abysmally. There's no denying it, even if you stand on the side of the spirit of the EO. And indeed it resulted in some chaos in airports around the nation, with some visa and green card-holders being briefly detained at airports (the chaos, I'd argue, was caused more by those having a major meltdown after multiple media outlets misstated the intention of the EO, but I digress). And Ms. Muhammad insists that's exactly what happened to her. And that might be admittedly problematic, and perhaps grounds for a civil case were she so inclined. That is, IF it were true. As it turns out, it looks like yet another round of Cry Wolf from those who embrace the "Ends Justify the Means" mantra. From the Washington Examiner:
Muhammad, a lifelong American citizen, claimed in an interview last week that she was detained "just a few weeks ago" by U.S. Customs and Border Protection agents. She said she was held for a few hours without explanation.

It's important to recognize from the get-go that Muhammad didn't put a hard date on when the alleged detaining occurred. It's also probably worth noting that she is an outspoken Trump critic, and that she is extremely displeased with his executive order temporarily barring immigration from seven Middle Eastern countries.