Music is the fabric of and has defined seminal events in our American History. None more so than the songs created during the wars this country has fought. Songs from the American Revolution to today sing of our Patriotism, Freedom, Courage, and Defiance against all odds.
On that day, on September 11, 2001, as our world imploded due to one of the worst terrorist attacks on American soil, people turned to their family, faith, friends, and music.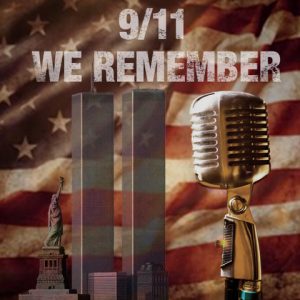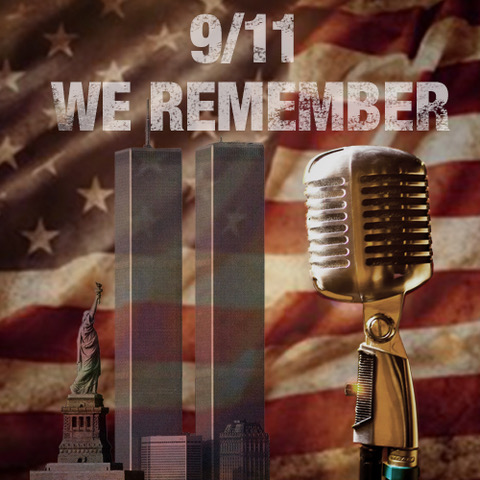 One of the most profound moments that I will never forget is standing with hundreds of others at a mall for a special prayer service. I still get chills when I recall hundreds of us singing America The Beautiful, God Bless America, and Amazing Grace as we prayed for Americans lost and the families left behind.
Today we have the music of 9/11 and beyond. Songs written and sung in honor of those we lost, songs written to help us as we grieve, songs in support of our troops, honoring America, and in defiance of the terrorists who still seek to destroy us. 
None can forget the 'A Tribute to Heroes' benefit and the 'Concert for New York City.'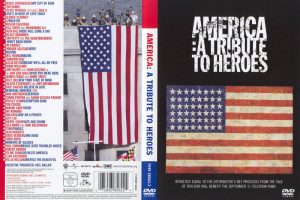 So many artists came together and the songs they sang brought us to tears, made us smile, gave us strength, and were instrumental in helping us move forward.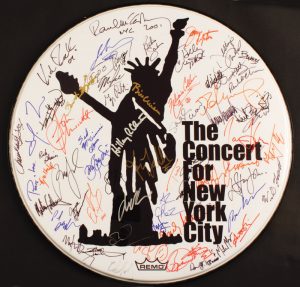 One I remember the most was Sting's 'Fragile.' He was in the middle of a documentary when the news of 9/11 hit. It was striking how hard it hit all of them and ultimately how they decided upon their song choice to honor Americans lost. They sang this the very night of 9/11.
There were others.
Celine Dion with 'God Bless America'
John Ondrasik of Five For Fighting's 'Superman'
Faith Hill
The incomparable Billy Joel
Baseball resumes and we hear our National Anthem, 'God Bless America,' and 'Take Me Out To The Ball Game' ringing out loud and clear in resounding support for America.
In November 2001, the Country Music Awards show took place. Alan Jackson debuted this hauntingly beautiful song which continues to make a profound impact on many.
U2 put together an amazing tribute during the rest of their tour.
People may or may not like his political stances, but Bruce Springsteen's "The Rising" definitely left a mark. As time went on, more songs of love, longing, defiance, hurt, and sorrow were written. 
Toby Keith, Darryl Worley, John Michael Montgomery, Carrie Underwood, Tim McGraw, Sarah McLachlan, Mark Knopfler, David Bowie, and so many more wrote songs about 9/11 or about the lives and sacrifices of our soldiers and their families.
That music lent itself to movies about the war in Afghanistan and Iraq. Songs linked us to tributes in honor of soldiers such as Johnny Bulford's 'Remember The Brave' honoring Navy Seal Danny Dietz
Or Johnny Cash's voice in the background of Lone Survivor. The soundtrack to Taking Chance, HBO's tribute to soldiers lost and the Casualty Affairs officers who bring them home. We've always wanted our soldiers to come home, but sometimes they end up on a very special flight.
That brings them home to join other heroes on hallowed ground.
Music tells our story. It tells of the grief, the pain, the anger, the resolve, courage, and bravery of those we lost, those who ran into danger on 9/11, and those who run into danger still.
Music is America and America is Music. On that day, on September 11, 2001, we reached for our faith, our families and music to help us through.
We Remember. We Honor. We Sing. We Never Forget.
(Visited 105 times, 107 visits today)