Let's ask a question. You're a district attorney in New York City. Manhattan, even. And you get evidence laid out in front of you that a big name in Hollywood and Democrat circles (but I repeat myself), Harvey Weinstein, was groping and sexually assaulting women.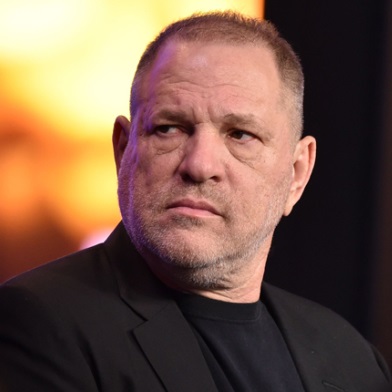 Do you…
a) press charges with what evidence you have on hand,
b) ask for more evidence and more witnesses willing to testify, or
c) decline to prosecute and then accept a campaign contribution from the big name you could have charged?
If you are District Attorney Cyrus Vance, then you pick "c".
Ronan Farrow published a horrific story in The New Yorker today about the continuing list of sexual crimes committed by Harvey Weinstein, and his story contains very specific allegations of rape by three different women.
Asia Argento, an Italian film actress and director, told me that she did not speak out until now––Weinstein, she told me, forcibly performed oral sex on her—because she feared that Weinstein would "crush" her. "I know he has crushed a lot of people before," Argento said. "That's why this story—in my case, it's twenty years old, some of them are older—has never come out."
Three women––among them Argento and a former aspiring actress named Lucia Evans—told me that Weinstein raped them, allegations that include Weinstein forcibly performing or receiving oral sex and forcing vaginal sex. Four women said that they experienced unwanted touching that could be classified as an assault. In an audio recording captured during a New York Police Department sting operation in 2015 and made public here for the first time, Weinstein admits to groping a Filipina-Italian model named Ambra Battilana Gutierrez, describing it as behavior he is "used to." Four of the women I interviewed cited encounters in which Weinstein exposed himself or masturbated in front of them.
And here is the audio from that sting, which DA Vance had in front of him. Be warned – this is incredibly creepy, disturbing, and damning.
But Vance declined to prosecute.
Cyrus Vance has a lot of explaining to do https://t.co/YTjhUxMRV3 pic.twitter.com/gSSvjjIeG9

— Alex Burns (@alexburnsNYT) October 10, 2017
If you want someone other than Harvey Weinstein to blame for Harvey Weinstein, Manhattan District Attorney Cy Vance is a good start.

— Danielle Tcholakian (@danielleiat) October 10, 2017

And what happened when Vance dropped the case? Why, he got some sweet campaign cash!
BREAKING: Weinstein's lawyer gave Manhattan DA $10K after he declined to file sex assault charges against Weinstein https://t.co/LIKNFRWAUv

— David Sirota (@davidsirota) October 5, 2017
Hollywood producer Harvey Weinstein's lawyer (David Boies) delivered $10,000 to Manhattan District Attorney Cyrus Vance, Jr. in 2015, in the months after Vance's office decided not to prosecute Weinstein over sexual assault allegations, according to an International Business Times review of campaign finance documents.
Among the allegations that the newspaper recounted was one in 2015, in which Italian model Ambra Battilana accused Weinstein of groping her. Battilana contacted law enforcement officials, but in April of 2015, Vance's office declined to bring charges against Weinstein, saying that "after analyzing the available evidence, including multiple interviews with both parties, a criminal charge is not supported."

Soon after, Boies made a big donation to Vance: Campaign finance records show that Boies gave the district attorney's campaign $10,000 on August 24, 2015. In all, Boies has given $55,000 to Vance's campaigns since he first began running for office in 2008. Boies co-chaired a 2008 fundraiser for Vance. Since Vance began running for district attorney, Boies' son Christopher has given Vance's campaigns $35,000.
The article notes that this is not the only time that a lawyer has made a donation to Vance after a case was dropped (naturally, it references a piece on the Trump children), but the link back to the LA Times article in 2015 contained within the piece points out the obvious – EVERYONE knew this was happening. And Weinstein, because he was rich and powerful, was able to buy off the right people to make sure he stayed within the circles of the politically powerful, while he continued to prey on others and Hollywood turned a blind eye.
Screenshots are forever @ava pic.twitter.com/NKDPx0KqHa

— Alexandra DeSanctis (@xan_desanctis) October 9, 2017

Weinstein seems to be in the process of destroying as many careers as he allegedly "made."
Currently, Cyrus Vance is running unopposed for reelection this November. How he survives this week, however, is beyond me.
(Visited 209 times, 212 visits today)