People around the United States are making their voices heard regarding how each views the kneeling protests by NFL football players during the games on Sunday, and the reaction is overwhelmingly NEGATIVE.
Victory Girls wrote about the goings on here, here, and about Pittsburg Steeler Alejandro Villenueva's courageous stand for America here.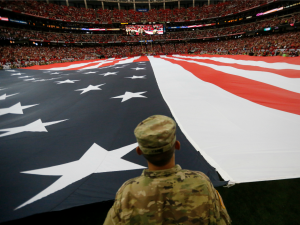 Keep in mind that the one who started all this, Colin Kaepernick, decided this country's Flag and the National Anthem are symbols of oppression, hence his kneeling crap. And the NFL let him get away with it.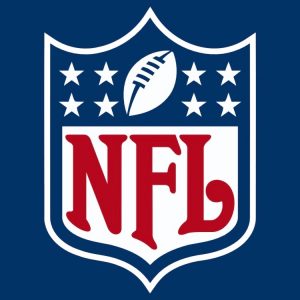 The more the NFL engaged in politics and social justice bloviating, the more the fans and former players turned negative. One would think that finding out the NFL's ratings took a significant dump last season would serve as a wake up call. Yeah. No. This is the statement issued on September 23rd in response to President Trump's comments.
NFL Players Association: "No man or woman should ever have to choose a job that forces them to surrender their rights." pic.twitter.com/xcwcM3yJYh

— Kyle Griffin (@kylegriffin1) September 24, 2017
Virtue signaling much?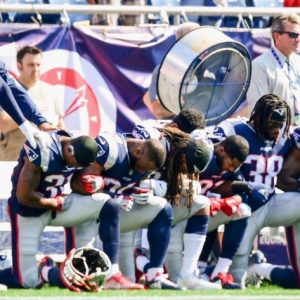 Yesterday, I stumbled across this article regarding a memo that 2 former and 2 current NFL players sent to Roger Goodell. 
The 10-page memo, obtained by Yahoo Sports, was sent to Goodell and executive vice president of football operations Troy Vincent in August, requesting wide-ranging involvement in their movement from the NFL. The memo seeks an investment of time and education, political involvement, finances and other commitments from the league. It also sought to have the NFL endorse the month of November as an activism awareness month, similar to the periods of league calendar dedicated to breast cancer awareness and military recognition.
Goodell has been meeting with players, many who have kneeled, over the summer in order to move player activism in a PROGRESSIVE direction. I don't know about you, but that smacks of social justice activism on and off the field.
The authors of the memo are Seattle Seahawks defensive end Michael Bennett, yes THAT Michael Bennett, whom Deanna wrote about here, Philadelphia Eagles safety Malcolm Jenkins former Buffalo Bills wideout Anquan Boldin, and Eagles wideout Torrey Smith.
The memo is all about social justice reform!
Those include prioritizing Criminal Justice Reform and Police/Community Relations Engagement. Within those two areas that includes: police transparency/accountability, bail reform, criminalization of poverty, mass incarceration (mandatory minimum sentences, juvenile life parole) and Clean Slate Act, which also includes emphasis on diversion of funds towards community based programs, education and training. (More information below – see Addendum). Through Police/Community Relations & Engagement, we are working with grass roots organizations and police directly through various efforts to build trust within our communities and increase educational and employment opportunities.
Guess what names are invoked in the section marked Police Accountability and Transparency? Jordan Edwards, Trayvon Martin, and Alton Sterling. Surprisingly Michael Brown was left off that list. *Side note: Have ANY of the players spoken out against the violent riots that have taken place in the last 8 days in St. Louis or against any of the violent riots that have taken place in various cities across the U.S. in the last few years? Survey says! NO.
To counter the vast amount of press attention being referred to as the "national anthem protests" versus the large amount of grass roots work that many players around the league have invested their time and resources, we would like to request a league wide initiative that would include a month dedicated to a campaign initiative and related events. Similarly to what the league already implements for breast cancer awareness, honoring military, etc, we would like November to serve as a month of Unity for individual teams to engage and impact the community in their market.
 Unity? UNITY??!! How is kneeling instead of standing for our country unifying? Steeler's Ben Roethlisberger now has buyers remorse and infuriatingly Steelers Al Villeneuva is now apologizing for taking a stand for his country!
How is any of this unifying? It's not. When the St. Louis Rams, now the LA Rams do a 'hands up don't shoot' protest in favor of criminal Michael Brown, how is that unifying? It's not. Once again, keep in mind the anthem protests started because one idiot progressive activist football player designated our Flag and our Anthem as oppressive. Unifying? Hardly.
If the NFL decides to run with a UNITY month in November as a response to the "national anthem protests," the result will be more divisiveness. Not less. And they will have only themselves to blame.
(Visited 1,856 times, 1,856 visits today)