Michelle Obama has been a busy bee since January. It's been one endless vacation around the world with occasional forays into the speech circuit. For example:
Thanks for the lecture! I definitely regret not voting for Hillary now! Oh wait. No, no I don't.
Too many white men in government?!! Yeah, I'll just leave that right there. I mean seriously, if a white man or woman said that, there'd be a massive nuclear meltdown to eleventy billion. But since it was Michelle? No problem! Remember that Michelle was bitter about her experiences at Princeton. 
"my experiences at Princeton have made me far more aware of my 'blackness' than ever before. I have found that at Princeton no matter how liberal and open-minded some of my White professors and classmates try to be towards me, I sometimes feel like a visitor on campus; as if I really don't belong. Regardless of the circumstances under which I interact with Whites at Princeton, it often seems as if, to them, I will always be Black first and a student second."
Well, Michelle's been wandering the world for months now, and it all started with one AMAZEBALLS of a 10-day vacation with Richard Branson on his private island. 
Branson, 67, reveals that when the couple famously came to visit him in the British Virgin Islands after Donald Trump was sworn into office in January, Michelle couldn't contain her excitement.

"We're free!" Michelle Obama said, according to Branson, as he and his wife, Joan, greeted the couple.

"I've never been one for reserve and Barack and Michelle were eager to do away with formalities, too," he writes. "When one of our team asked how to address the former First Lady, she gleefully shouted, 'Michelle!'"

"It's so nice to have my name back after eight years," she told Branson, according to the book.
"We're FREE!" Have her name back??!! WOW.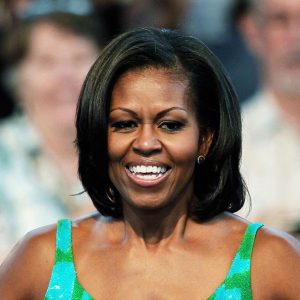 Evidently those 8 years in the White House, including the celebrity dance parties on the White House lawn, were perfectly horrid!!
So to Michelle serving the nation she was never proud of felt like slavery? How an ungrateful person feels that doesn't love their country.

— CCC 🇺🇸⚛👨‍👩‍👧‍👦 (@JKman003) October 11, 2017
Sorry you had such a miserable time becoming a millionaire at our expense, you inappropriate, unprofessional ingrate https://t.co/ocxbevwBfv

— StrongWomenLoveTrump (@mcgilh) October 11, 2017
Yeah…the optics are really bad on this one. But hey, never mind all that! Michelle is now FREE! Free to jet set around the world! Free to go yachting with Oprah, David Geffen and others in Tahiti. Free to violate the dress code while visiting a famous 12th Century Cathedral in Siena, Tuscany.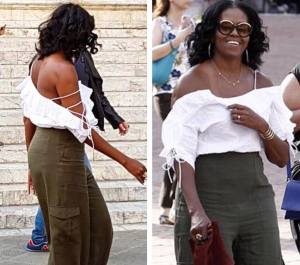 And free to flash the world while yachting in Spain.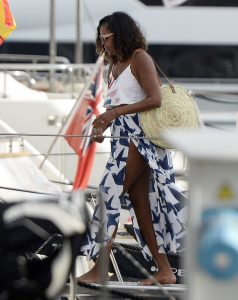 Yeah, Michelle. You've had it rough for a long time. Look, I get that it's not easy living in that kind of bubble. I get that the restrictions for your safety can get tiresome. But since January you've said several times that your time in the WH was just horrible. Gosh, I'm so so sorry that those 8 years were such a hindrance in your life. SAD!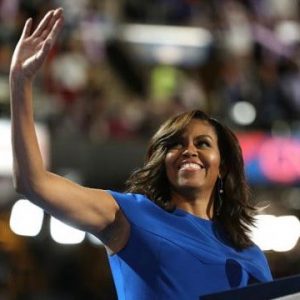 But all's well that ends well. I mean seriously! Your guy got to go play in the water again and pal Branson just couldn't stop gushing over Obama's kitesurfing skills!
"At the end of the thrilling kitesurfing session, he was standing shirtless at the back of the boat with an invigorated look on his face, muscles bulging and eyes beaming. I looked at him and thought: 'Eat your heart out, Putin!'"
How nauseating. But I digress.
Michelle Obama told Branson that it was the first time she was sad to end a vacation and asked, "'Can we just bottle this up and keep this vibe?'" Branson wrote.
Well, I'd say you've certainly kept the vacation vibe going! And I'm ok with that. You see, we had 8 years of Hope And Change that has left this Republic with very little Hope and a helluva lot of destructive Change.
Michelle, we're free too! And we couldn't be more thrilled. So please, can the lectures and get back to your vacation circuit. Thanks.
(Visited 303 times, 303 visits today)