Poor, poor Hillary Clinton. She just can't catch a break these days! As Deanna noted here, her sobfest blame game book tour has broken both the irony and self awareness meters to the eleventy billionth degree. I mean seriously, she bought another house next to hers because she was SO certain she'd be President! She rolled Biden, Obama, and Bernie under the bus, and by golly that darned Electoral College just would NOT OBEY!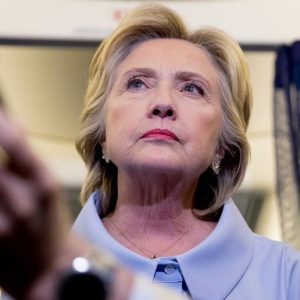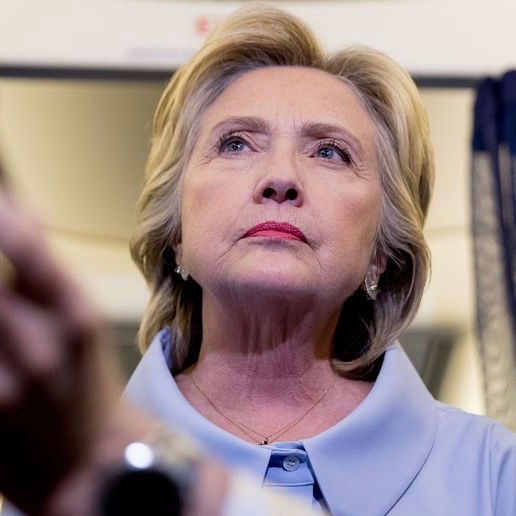 Well, folks. On the very eve of "What Happened" hitting the shelves, a Maryland judge got all up in Hillary's email business.
A Maryland county judge has ordered the state bar to investigate three lawyers accused of deleting thousands of Hillary Clinton's emails.

Circuit Judge Paul F. Harris Jr. ruled Monday that the Attorney Grievance Commission and Office of Bar Counsel Maryland Office of Bar Counsel must look into complaints against Cheryl Mills, Heather Samuelson and David E. Kendall, citing "allegations of destroying evidence," according to the Washington Times.
Oh, boy, this is going to be quite the show! Especially since the FBI put the kibosh on releasing files because they said there is zero public interest in what would be in those files. Yes, that was an actual statement by the FBI!
"You have not sufficiently demonstrated that the public's interest in disclosure outweighs personal privacy interests of the subject," FBI records management section chief David M. Hardy told Mr. Clevenger in a letter Monday.

"It is incumbent upon the requester to provide documentation regarding the public's interest in the operations and activities of the government before records can be processed pursuant to the FOIA," Mr. Hardy wrote.
Seriously, whomever David Hardy is, someone's pulling some major strings for him to have issued such a tone-deaf statement.
Meanwhile, back to Judge Harris and his ruling yesterday afternoon. Seems the Maryland Grievance Commission had previously argued that since Ty Clevenger had no personal knowledge of the emails, they weren't going to grant his requests. Yesterday, the attorney for the Commission, Alexis Rodhe, argued that she was bound by confidentiality and thus couldn't detail why the Commission had deemed any investigation into attorneys destroying emails as "frivolous." Needless to say, Judge Harris was not amused.
Judge Harris rejected that explanation, saying it was the first time the commission had used the term "frivolous" to explain a decision. He also said the rules were clear that the commission needed to investigate.

"I just think this is a rather easy decision at this point," he said. "The court is ordering bar counsel to investigate."
Boy howdy, folks! This show just took one heckuva plot twist!
Good. The lawyers who deleted Hillary's emails violated the Federal Records Act, obstructed justice, and destroyed government property. https://t.co/r48OwxIa9c

— Newt-Trump Fan Club (@NewtTrump) September 12, 2017
Understandably, Cheryl Mills—who still sits on the Clinton Foundation Board—David E. Kendall, and Heather Samuelson were unavailable for comment. Perhaps they are busy moving servers out of their own bathrooms? Maybe wiping emails and hard drives with Bleachbit?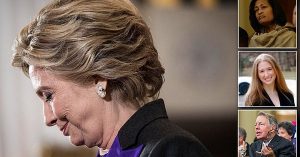 The timing of this new investigation is definitely interesting. First of all, Hillary's much-touted book hits the shelves today. The market has taken notice of Hillary's blame game tour and rendered judgement. Seems that consumers don't want to spend $30 on the book. So Wal-Mart and Amazon are now selling it at $17.99, a 40 percent reduction in price! OUCH!
Secondly, today is ALSO the anniversary of Benghazi. More than 30 Americans were left stranded and under attack in Benghazi. Four Americans died.
Hillary Clinton, as Secretary of State, had the power to order resources to help. She didn't. She was called on the carpet by Congress.
With that one speech, she demonstrated that she couldn't have cared less for those men.
Meanwhile, with the latest news of this investigation into Mills, Kendall, and Samuelson, I wonder how this little stunt will play out?
As @HillaryClinton's book is released and people want to silence her and her followers, i will do otherwise. #AmplifyWomen #WhatHappened /2

— Steve Marmel (@Marmel) September 11, 2017
No. And No!
Virtue signaling sucks! No one is trying to silence Hillary because no one cares that much! #behonest

— Rae Rae (@RaeRaeisRep7) September 11, 2017
Agreed. We aren't trying to silence Hillary. Oh, wait, yes we are. Although it is morbidly fascinating to watch Hillary reinvent her excuses and blame game wheel every week or so, in the long run we'd just like her to go for an indefinite hike in the woods!
Cheryl Mills, David Kendall, and Heather Samuelson have been very close to the Queen these last few years and know lots of secrets. What's the over/under on how soon Hillary will throw one or all three under the bus?