I am not watching the Inauguration tomorrow. I have this funny thing called work instead. J20 however has a lot more time on their hands to plan protests.  How are they protesting? Well they are doing things like hand out pot on federal government property mentioned here and a Queer Dance Party talked about here. Hate to tell the J20 twits the bad news but this looks like a tantrum rather than a protest.
Just a suggestion, at least act like you are having fun? And twerking looks like a potty dance.  But this is how you are protesting.  And unlike the weed on the Mall, this is legal.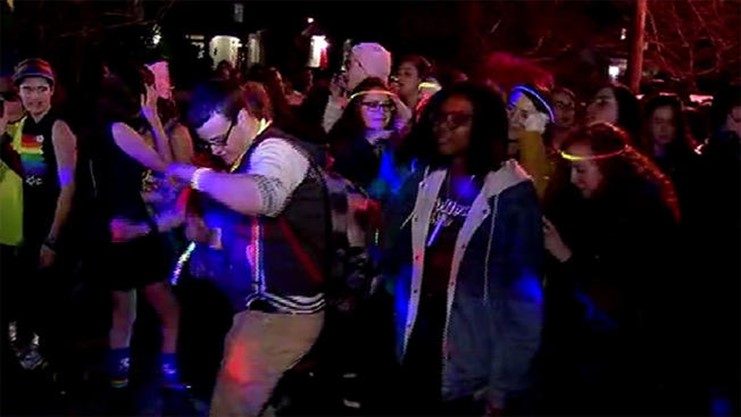 Disrupt J20, which is made up of various activist groups, and WERK For Peace, a group formed in the wake of the shooting at the Pulse nightclub in Orlando, teamed up to put on what they called a "Queer Dance Party" in front of Vice President-elect Mike Pence's rented home.
So these are protests. Screeching along to bad 80's music and looking like humorless hippies and hipsters. Oh Yay.
But when the protesters arrived at Pence's street, they found it blocked by a police barricade and a Secret Service vehicle.
Preparation and knowing your venue is a goodbye idea.  No way are you getting up close and personal with VP Elect Pence. But you knew that right?  And for future reference,  protests are not the place for tantrums.