Hillary's new book, awkwardly titled "What Happened," is supposed to be a series of essays detailing her experiences and insight regarding her epic failure in the 2016 president campaign. Well, it's insightful all right. First, Hillary does accept blame for her role in the campaign.
"I was the candidate."

"I go back over my own shortcomings and the mistakes we made. I take responsibility for all of them. You can blame the data, blame the message, blame anything you want, but I was the candidate," Clinton writes in her upcoming book, "What Happened," which was obtained by CNN.

"It was my campaign. Those were my decisions," she continued.
Woohoo!! Hillary takes responsibility! So her entire book of essays is a huge Mea Culpa right? WRONG!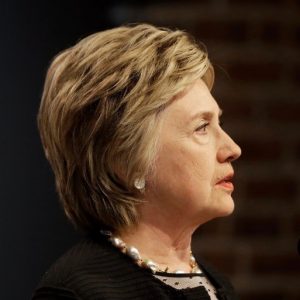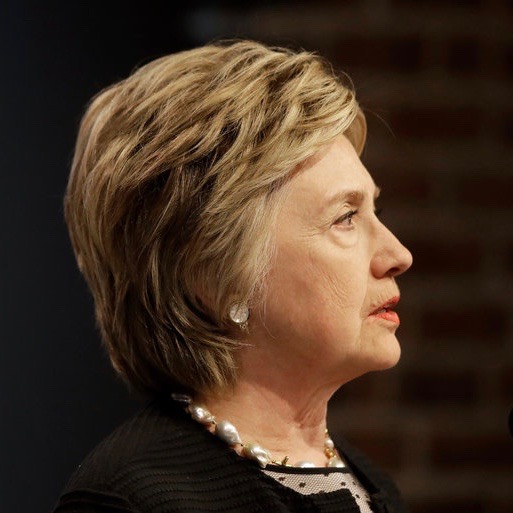 From excerpts provided to media, Hillary's blame game spends about .00032 seconds focused on herself. The rest of the time is spent throwing everyone else and the kitchen sink under the bus. 
James Comey: Seems he was quite "rash" in deciding to revive that stupid email issue and it definitely impacted her campaign.
"There's nothing I was looking forward to more than showing Putin that his efforts to influence our election and install a friendly puppet had failed," she said.

"I know he must be enjoying everything that's happened instead. But he hasn't had the last laugh yet."
Yeah, that was a subtle slam against Trump as well. Let's see, who else did she throw under the bus?
Joe Biden: It seems his criticism in May of Hillary and her campaign didn't sit well with Her Highness. Seems that his comments are "fairly remarkable" in light of the fact that he talked about the middle class while campaigning. In other words, Biden didn't talk about the middle class clearly enough so the loss of votes is his fault.
Obama:
"President Obama urged me to grit my teeth and lay off Bernie as much as I could. I felt like I was in a straitjacket." – HRC pic.twitter.com/AAaKCq9DAR

— Hillary Warned Us (@HillaryWarnedUs) September 4, 2017
A straightjacket? Dramatic much? Oh, but wait, there's more!
In "What Happened," Clinton wonders what would've happened if Obama delivered a pre-election prime time address about Russian interference pic.twitter.com/AqvGnkXorq

— Brian Stelter (@brianstelter) September 6, 2017
Wow! Pretty clear that the Clintons and Obamas will not be having dinner together in the near future…or at all.
Speaking of Bernie: Hillary is really not a fan. I mean REALLY not a fan.
Wow – "I am proud to be a Democrat and wish Bernie were, too." #ShePersisted pic.twitter.com/jSv7ilP5Nv

— Tom Watson (@tomwatson) September 4, 2017
So Bernie's attacks led to the rifts in the Democrat party and the rise of Trump? WOW. That guy is GOOD!
By the way, did you notice that she also throws the campaign finance system under the bus? Clinton Foundation for $100,000, Alex!!
SWEET JESUS HILLARY HAS NO MERCY! God I love this. pic.twitter.com/FZomIui7t0

— Adam (@itsAdamJSmith) September 4, 2017
She uses a scene from "Something About Mary." Has she actually WATCHED the movie? I'll just leave this right here.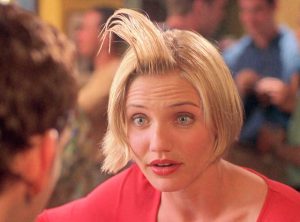 Meanwhile, I'm waiting for her explanation about her wonderful pastor, Bill Shillady, and his shenanigans. Seems his book has some major problems. Plagiarism problems.
"Abingdon Press initiated an extensive review of the book and was alarmed to discover other content unattributed by the author. Abingdon Press has zero tolerance for plagiarism," the Rev. Brian K. Milford, the president of the publishing company, said in a statement. "Consequently, we have discontinued sales, will remove existing copies from all sales outlets, and will have them destroyed along with our existing inventory."
OUCH. That's going to leave a mark! Especially since Hillary wrote a glowingly gushy forward for the book!
Needless to say, Hillary takes no prisoners in her blame-everyone-else for her failures. It's been 10 months since her drubbing at the polls, and from what we've seen thus far, she just cannot Let It Go.
Supposedly this book is a candid 500-page look at how Hillary views "What happened" last November. Seems to me, it's a 500-page whine fest.