It's bad enough that Hurricane Irma is threatening to flatten a good portion of Florida, and a significant portion of south Texas is still bailing trillions of gallons of water out of their homes and businesses. Many will need financial assistance with mortgages, vehicle purchases, or applications for lines of credit in order to make it through the worst of it. That usually means having their credit checked. In that regard, I would strongly suggest that no one and I mean NO ONE ever use Equifax ever again.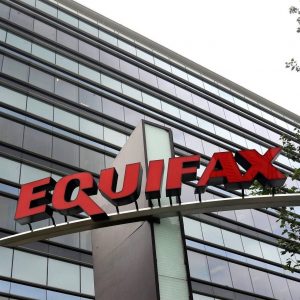 Why? This is why.
Criminal hackers gained access to files including sensitive personal data on 143 million Americans — Social Security numbers, birth dates and home addresses — by penetrating a Web-based application for Equifax, the credit reporting agency said Thursday.

The breach, which the company said began in May, was discovered in July. Though Equifax said in a statement that its "core database" was not penetrated, the attackers did gain access to a wide range of data on what appears to be a majority of American adults, as well as some British and Canadian consumers.

Social Security numbers and birth dates represent particularly sensitive data, giving those who possess them the ingredients for identity fraud and other crimes. Equifax said that it also lost control of an unspecified number of driver's license numbers, along with the credit card numbers for 209,000 consumers and credit dispute documents for 182,000.
Yes, you read that correctly. Equifax, one of the three major credit reporting agencies, has known for 40+ days that they were dealing with a massive data breach. In other words they were hacked.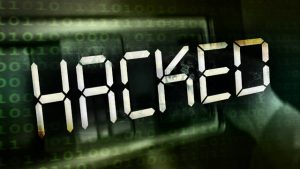 143 MILLION people are at risk. Needless to say, this is bad for the company and far worse for those affected. 
This is way WAY more than an incident. You see, unless he's involved, Rick Smith is going to be very busy firing several executives and if he's smart he'll press charges. 
Three Equifax Inc. senior executives sold shares worth almost $1.8 million in the days after the company discovered a security breach that may have compromised information on about 143 million U.S. consumers.

The trio had not yet been informed of the incident, the company said.
To be blunt, I call bullshit. You can damn well bet the entire company was scrambling to put a fix in place and block the hackers. Not only that but EVERY exec had to be told of the problem. Even this guy:
Equifax risk manager: "This can't get worse for us. We are screwed."
Equifax executives: "HOLD ALL OF OUR BEERS." pic.twitter.com/VjK3U9XNdq

— Sonny Bunch (@SonnyBunch) September 7, 2017
Take a look at that tweet again. The President of the INFORMATION SOLUTIONS division most definitely had to be front and center in dealing with this breach. Do not tell me that he nor the others didn't know. Furthermore, this excuse won't hold water with 143 million people in the U.S, the UK, and Canada.
The three "sold a small percentage of their Equifax shares," Ines Gutzmer, a spokeswoman for the Atlanta-based company, said in an emailed statement. They "had no knowledge that an intrusion had occurred at the time."
They made over $1.8 million while knowing about the breach! That isn't chump change folks. The fact that those executives did so while the data breach was being dealt with was wrong and criminal. I may not be an attorney but this screams of insider trading.
Meanwhile Equifax's solution was to offer a web link to sign up to find out if your data was among those that was stolen. Well, there's a major problem with that as Brian Krebs with Krebs on Security explains. As directed, he entered the last six digits of his SSN and last name. The Equifax site returned with a "system unavailable" page and said try again! He did and was given a date of September 13th to figure out if he was or wasn't affected.
Equifax's data breach has left 143 million people, quite of few of whom are dealing with Harvey and Irma, at risk. Certain Equifax executives decided to rake in the dough off this breach. This is unconscionable and criminal.
Equifax's credibility is shot and they have only themselves to blame.
(Visited 196 times, 196 visits today)