Russia! Russia! Russia! Yes, that drumbeat goes on. No, I'm not making light of the situation, but in a way I am. Because we have the media, the Democrats, and those who DISLIKE Trump immensely just wanting him to fail…or be impeached.
We, meaning the media, gave 30 seconds to House Majority Whip Steve Scalise and Matt Mika being shot and fighting to recover, with a incredibly yucky side note of evil, and then head swivel to Trump and Robert Mueller's investigation! Russia obstruction!!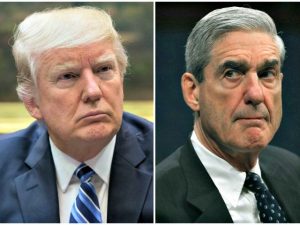 That's what I think we are seeing today. This investigation is now like an ugly Medusa. With most of the tentacles attached the media and their anonymous sources!
Five people briefed on the interview requests, speaking on the condition of anonymity because they were not authorized to discuss the matter publicly, said that Daniel Coats, the current director of national intelligence, Mike Rogers, head of the National Security Agency, and Rogers's recently departed deputy, Richard Ledgett, agreed to be interviewed by Mueller's investigators as early as this week. The investigation has been cloaked in secrecy, and it is unclear how many others have been questioned by the FBI. [Emphasis Added]
The investigation has been 'cloaked in secrecy,' but we are supposed to believe those five sources who can't speak publicly. Yeah sure. Remember, Comey himself hung the NY Times out to dry during his testimony a few days ago regarding all the anonymous leaks.
Did the NY Times or media as whole learn anything? No. Which is likely why this statement from Deputy Attorney General Rod Rosenstein was issued last night.
Curious statement from Deputy Attorney General Rod Rosenstein: "Americans should be skeptical about anonymous allegations." pic.twitter.com/31AdGlN9P4

— Dan Linden (@DanLinden) June 16, 2017
While a good many in the media tied their shorts in a knot wondering if RUSSIA! was the King of Leaks that he's referring to, I believe its something far simpler.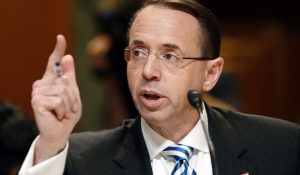 It's a warning to those who work for the U.S. government.  DO. NOT. LEAK. ANY. INFORMATION!!
Pretty clear isn't it?
Folks, the government has been a sieve of information for far too long. Specifically in the last 10 months it's been a sieve of innuendos, lies, parsed information that are to serve only one purpose. Make this entire country look bad and lead us all into wanting President Trump out of office.
Take a look at a few of the tweets from the media regarding Rosenstein's statement.
So…there are leaks about Trump that are coming from – or about to come from – OTHER countries? https://t.co/QoVkd8mo3Q

— Keith Olbermann (@KeithOlbermann) June 16, 2017
Perhaps there is a big story about to break based on foreign sources

— KK (@kapisth) June 16, 2017
What's not clear is why he issued the statement? Ummm, media guys? Look in the mirror! The number of "anonymous" sources or "high level officials" the media has cited just in recent days and weeks regarding Trump, Russia, Comey, Sessions, and now Jared Kushner via the Washington Post, is too numerous to count!
Peter Carr, a spokesman for Mueller, did not comment on the Post report when reached by Fox News, but did say that the special counsel's office "has undertaken stringent controls to prohibit unauthorized disclosures that deal severely with any member who engages in this conduct."
What if he is warning all those who work in the government, that leaks are not only a NO NO, they will get you fired. They will, as Reality Winner has just found out, get you arrested and facing prison. If you are outed as a leaker, you should face the scorn of those whose oath you abdicated and threw into the gutter. If someone leaks because of personality differences, you are no better than the one you hate.
Then again, there is something else to consider. What if he is issuing a preemptive strike against something that has already been leaked to the media?
Rod Rosenstein is making me think something is going to be leaked soon.

This has a preemptive feel to it. pic.twitter.com/aR0FJTI1vo

— Red T Raccoon (@RedTRaccoon) June 16, 2017
That wouldn't surprise me either.
The fact is, I firmly believe this is a warning to the media and specifically any and all government officials who have been happily but ILLEGALLY and UNPROFESSIONALLY engaged in leaking information that will make this Administration and this country look bad. The people who are involved in this are committing major felonies and should be prosecuted to the full extent of the law.
Sadly, given the reaction of many in the media, Rosenstein's warning will be ignored and the leaks will continue until actual real consequences for their unethical and illegal actions are administered.
(Visited 11 times, 11 visits today)