Texans are reputed to be tough individualists, and they take care of their own. Now one proud son of the Lone Star State is stepping up to boldly support his Texas brother.
Rick Perry is setting up a Super PAC for his fellow Texan Ted Cruz. It's called Keep the Promise for Veterans, and while funding has not yet been established, a spokeswoman for the PAC said, "Gov. Perry's voice on veterans issues will be a strong asset for Sen. Cruz as the GOP nomination continues to unfold." The group plans to highlight veterans' issues throughout the campaign.
And look whom Rick Perry has lined up to back Ted Cruz:
Yep. That's Marcus Luttrell, former Navy SEAL and the original "Lone Survivor."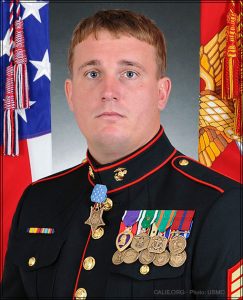 That's Medal of Honor recipient Dakota Meyer, also stepping up to endorse Ted Cruz.
And finally, Taya Kyle, widow of the late Navy SEAL and sniper Chris Kyle.
Texas values. Veterans' values, endorsed by real heroes. Bring them on.
(Visited 8 times, 8 visits today)